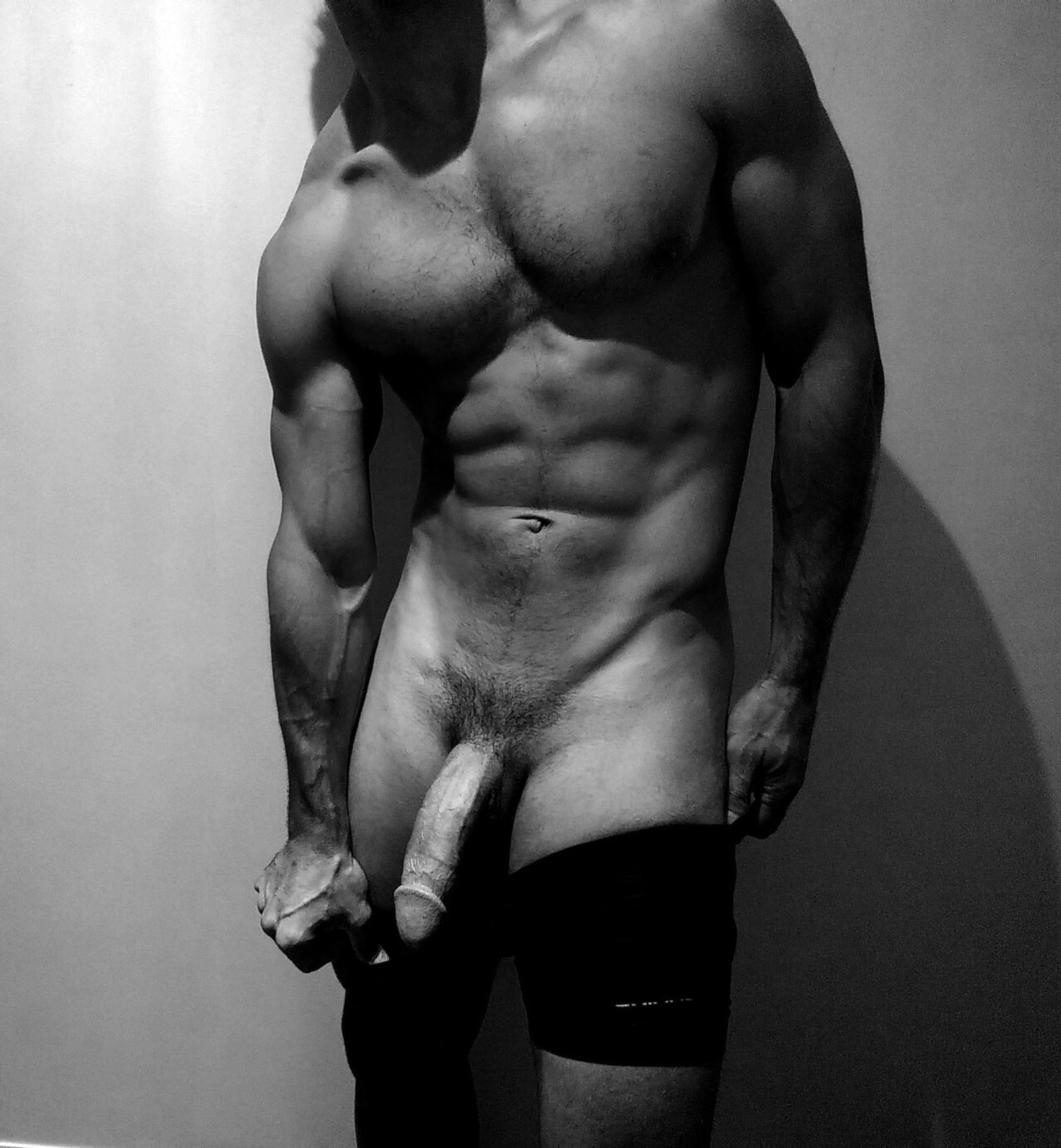 The Blow Job Part 1
"What the hell was that?" cried out Mark as he wrenched my head from his crotch.
He dropped to his knees, his cock spasming and hosing out alarming amounts of clear liquid to the floor.
I didn't know what to do. I had never done this before and I wasn't expecting such an intense reaction - especially from Mark Palmer. Mark was the varsity quarterback; good-looking and athletic - surely he had been on the receiving end of lots of blow jobs? Aren't guys like him supposed to have bucket loads of sexual stamina?
His thrashing penis finally came to a standstill. Still gasping a bit, Mark looked at me curiously.
"You've never done this before, have you dweeb?" he asked, in a much more conversational tone than I expected. Certainly much more friendlier than earlier, when he dragged me into the locker room and demanded a "faggoty" blow job from me.
I shook my head.
"D-did I do-o something wrong?" I ventured, as I wrestled against every panicky response in my body.
"I wouldn't say that exactly," he replied, deep in thought. "It's Andy isn't it?"
I nodded.
"Well Andy, my little friend, it's more like - fuck, I'm not even sure I believe it!"
He eyed me up, taking in every inch of my small and weedy body. He looked like he was searching for something.
Finally, he just shrugged his shoulders.
"You've really no idea what's going on, do you?" he asked, with a warm smile.
I shook my head.
"So, it's not something you're doing on purpose, then?" he quizzed.
I looked at him in bafflement.
He sighed.
"It felt good though," he added. "Real damn good."
Was that a compliment?
"C'mon," he said. "We need to try this out again. I have to check something out. I need to be sure I'm not just imagining things."
He got up from the floor and took his place on the bench again. He beckoned me over and I gingerly crawled to him.
His beautiful penis was within kissing distance of my mouth.
His lightly-muscled thighs were in groping distance of my pale, delicate hands.
Yet I hesitated, unsure of what exactly Mark was up to. Alarm bells were ringing in my head.
"Just do what you did last time, Andy," said Mark gently as he gave my shaggy hair a friendly rustle. "I promise that I'm not going to hurt you."
I carefully held our high school's most prized sex organ in my hand, took a deep breath and puckered my lips around it's little opening. It tasted a lot better this time; whatever that sticky liquid was, it's slick coating was going to make my experience much more tolerable.
I pressed my lips hard against his sticky, wet flesh and blew down his slit. I immediately felt his mushroom-head swell noticeably in girth, then a slightly smaller ball of veined dick meat rose just below his glans. I carefully wafted all of my breath inside him, forcing the small, sherical swelling to slowly increase in length and extend itself down the shaft of his erect cock. It was easily adding about ¼ of an inch to his dick's circumference.
I paused at Mark's stunned cries of "Holy shit!" and "WTF?", but he just ordered me to "keep going, Fuckface - just ignore me".
So I continued as instructed, inflating his dick and, judging from Mark's loud exclamations, his ego.
His penis was a lot bigger than I had initially thought - as if the swelling hadn't gone down since our last tryst. But that was impossible wasn't it? If I only just pumped him to this maximum erection size, how can it be getting bigger?
The growth reached the base of his shaft, where it encountered the same blockage I felt previously. I knew I was supposed to get past this - otherwise this was going to be a one minute blow job and even I, with my limited knowledge of sex, knew for sure that that would be pathetic.
I really wish I had actually watched some porn in my life. My parents were extremely religious and wouldn't even allow internet in the house as it would teach me the "Devil's work". So all I had for reference were crude recess jokes from back when I was twelve. I was making this all up as I went along and praying Mark wouldn't notice.
But this was the most logical way you would approach a blow job.
I think.
I mean, it's all in the name; isn't it? Though I still didn't quite understand the mechanics of how it could get someone off. Wouldn't licking it be more pleasurable?
This time I had a plan to get past this air blockage.
I clamped down hard on his penis with my right hand, just underneath the beautiful mushroom where it's notably sensitive. The shaft immediately turned a grotesque purple and Mark emitted a startled little yelp. He gritted down on his perfect teeth. What was he experiencing, I wondered? Discomfort? Ecstasy? Both at once?
He kept silent though. He seemed really determined to see this through.
I needed to breathe; to recuperate my lungs and brace them up for the task ahead. So Mark just had to stand there and bare the agonizing wait while I forced my nose and mouth into a controlled set of deep inhalations and exhalations.
From the corner of my eye, I saw a sticky string of that clear liquid escape from his increasingly-purple head. I lapped it up with my tongue. It tasted gorgeous! Heavenly sweet, like some kind of syrupy mana. Fuck! If I had known that blow jobs were like this, I would have been going down on my friends years ago.
But enough of that. Mark was probably going to crush me into paste if I didn't continue!
I took a massive breath, latched onto his cock head with my mouth and eased my hand off his tortured dick.
I emptied my lungs with all the might of my puny diaphragm.
I felt the blockage evaporate through my sheer force of breath. All along it had just been a house of straw and it had been unprepared for the onslaught of this big, bad wolf.
Mark's penis suddenly shot out a further inch and half from his pubes, sending it's mighty head right into my mouth. Jesus Christ - I was sure I had already had him maximum capacity! I had thought his penis was quite average, but it seemed to be a very deceptive beast! The quarterback had to be packing 8 inches of meaty bratwurst. Funny how I never noticed that in the shower rooms.  What did they call that again? A grower rather than a shower?
I spitted out the cock head and again, tightly squeezed his piss hole closed. I needed another breather. Yet again, the sweet syrup drooled at it's tip and yet again, I greedily lapped it up.
After a minute's rest, I reentered the fray. This time, the going was a lot easier, my hot air flowing through that massive dick unimpeded. Thankfully, his penis had decided to finally stop growing, so Mark must be near the edge of release. The howls of joyous rapture coming from above him were also a sure sign of the jock's imminent climax.
But to his credit, Mark managed to hold it all back; spurring me on with euphoric cheers and affectionate head tussles. If I had opened my eyes, I probably would see him gritting his teeth again; trying desperately to hold back. But I was far too engrossed in pleasuring his massive cock to pay any attention to my surroundings. Coach Stephens and the entire football team could have all walked into the room in the last few minutes and I wouldn't have noticed!
I soon had perfected the cycle of catching my breath, feeding on his delicious cock syrup and sending my warm breath down his sperm tube. I was probably at it for a good ten minutes, feeling great with myself. Mark was obviously in heaven and I felt safe and secure that I was doing a fantastic job. Perhaps he would finally stop bullying me if I gave him the best damn orgasm in his life?
The creaking noises were beginning to get annoying though. They had started about three minutes in; small little creaks at the beginning but over time, they got louder and longer. I had no idea what was causing them, but I could hear them reverberating throughout Mark's warm flesh. Oddly, they were timed to my breaths too. In the same way that you can hear the surface area of a balloon stretch with each puff of air.
Maybe Mark was rocking the bench involuntary every time I blew into him? I didn't say anything because I didn't want to spoil our perfect bonding session. It also turned me on to think that my ministrations could be having a butt-clenching affect on the jock.
My left hand rested against his thigh. It felt odd; not what I was expecting at all. Mark was obviously a very active teenager, being our quarterback, but he wasn't one of those jacked up fitness models that you see playing jocks on TV shows and movies. He was just a lightly-muscled teenager with a healthy amount of fat. You could tell that in a few years he would be a musclebound and hunky adult.
The thigh I was touching felt nothing like that. It was impossible large and was hard as fucking rock. I blindly traced it's contours with my fingers. There was absolutely no trace of fat anywhere, just an alien landscape of hard hills, deep crevices and the constant, heavy grain of powerful muscle fibre. I encountered a thick, squiggly vein, pressed my boyish finger hard against it and felt the strong heartbeat of a warrior pulsing against my skin.
I dropped what I was doing and leapt back, opening my eyes to what I had created.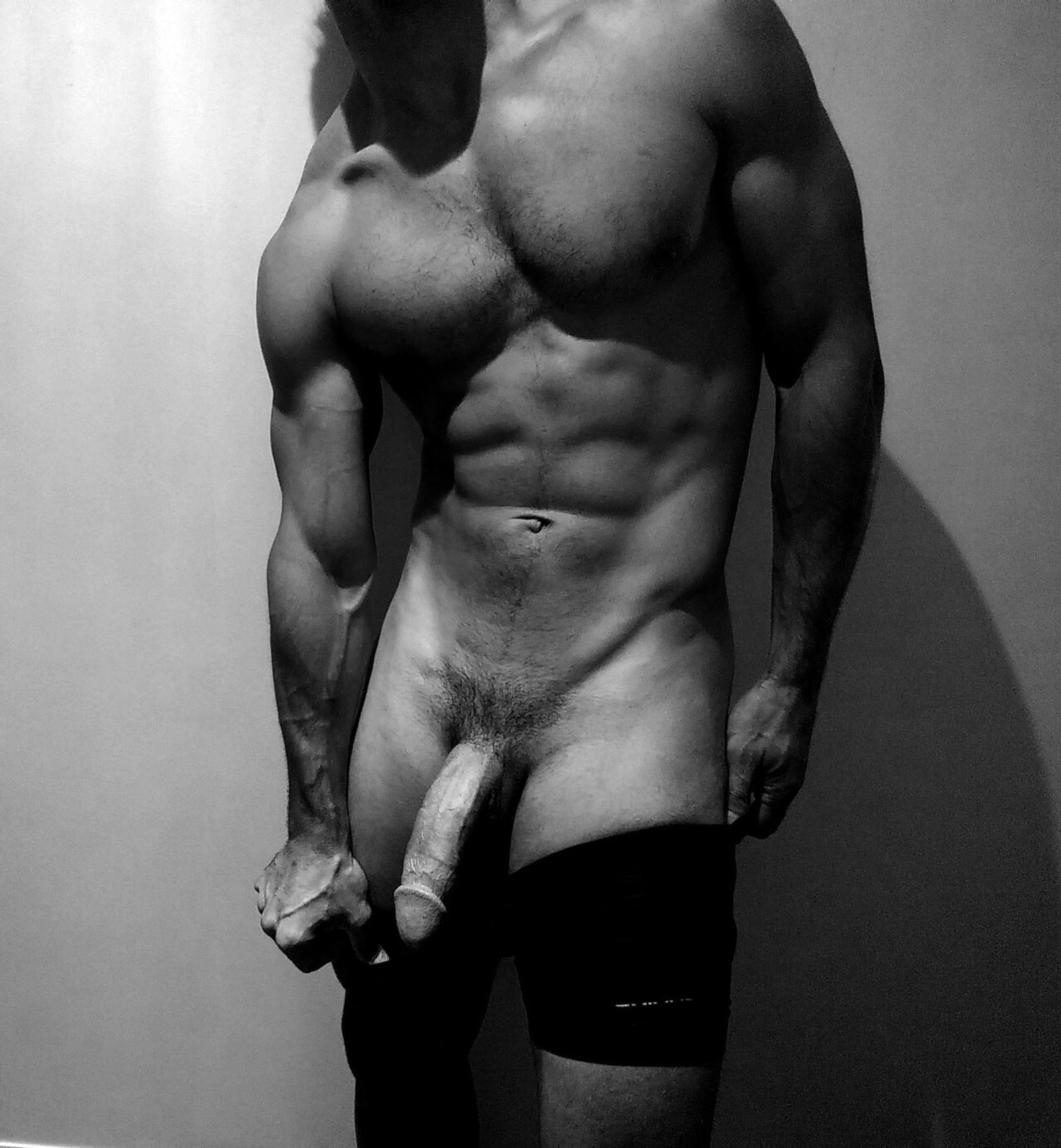 Mark was fucking massive!
Well, no, not really - he wasn't the size of a pro wrestler or anything, but he was much bigger than a boy from a hicksville school with a joke football team had any right be. He now had the build of someone who had been dutifully mashing steroids into his wholesome 6-meals-a-day since he was twelve and had also somehow convinced his family doctor to hook him up with a prescription of HGH.
And he was taller too - now easily passing the 6' mark, allowing him to crowbar even more muscle mass into his frame.
His physique along with his newly-acquired lantern jaw, his stupendous bull's neck and his overly-bulging adam's apple, would immediately disqualify him from the role of "bullying jock" in any high school movie. He was simply too mature-looking and muscular to ever play a convincing teenager.
He laughed at my shocked reaction.
"I was wondering when you would figure out what was going on," he said in a deep rumble. It was as if someone had taken a recording of his old voice and decided to amp up the bass. "I take it that you had gone so gay for my cock that you never even fucking noticed?"
He flexed his astonishing muscles; testing them; groping them; licking them; simply reveling in his new strength.
"I can't wait to test all this out in the field," he purred with approval. "I'm going to make mincemeat out of everyone."
Them he gave me me another thoughtful look and his sex-god face lit up with a devious smile.
Uh-oh, this meant trouble.
"But first things first," he declared and he reached out for his phone. "We're going to set ourselves up another little experiment Andy. So you fucking stay here and keep your slack-jawed trap shut, while I call McCafferty."
McCafferty? Why would Mark want to ring Miles McCafferty? Didn't Mark love to make Miles a living hell too?