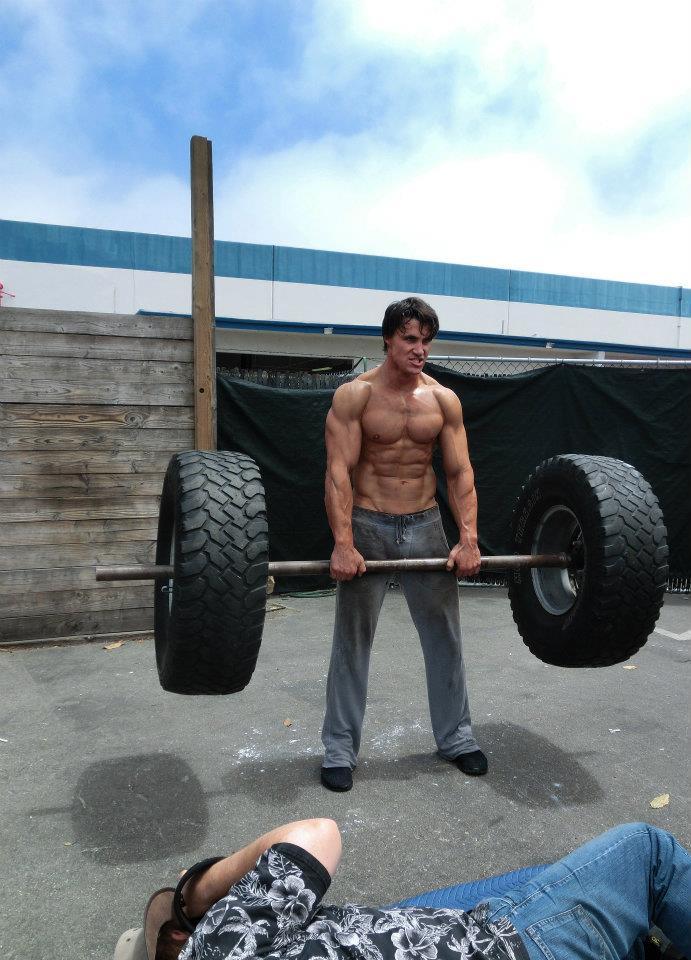 Social Networking
He grunted with excitement as he straightened his legs, thinking about how manly he looked lifting the two massive tires. Ralph, who still refused to take the plunge into jockdom, was an expert behind the camera and knew how best to capture the most intense image of the cocky muscle stud.
The surge of growth hormones and testosterone only intensified Bobby's anger, cementing his plans on revenge.
First he'll post this picture on Facebook, giving his ex an awe-inspiring glimpse of his new physique and life. Let her pussy go wet at the sight of the sexy hunk.
He'll wait about a week. Let her beg for more. Then he'll gradually post some nudies, proving to her that the steroids hadn't shrivelled away his package. Also let all her friends see what a well-endowed stud he was. Let them whisper to themselves about how could she have let this stud go? His cock stiffened more at the thought of her friends salivating at his body. Shit yeah, maybe he could get an extra fuck or two out of the whole situation.
He'll wait a few weeks more and then he'll show her what he was up to in the past few weeks. He had shitloads of photos of pretty sluts worshipping his muscles and gagging on his man-cock. Maybe by then he'll also have photos of some of her friends on stand by. He smirked.
A final "fuck-you" to the bitch who left him because he still looked like a boy. He'll just have to prove to her that her little boy had grown-up.