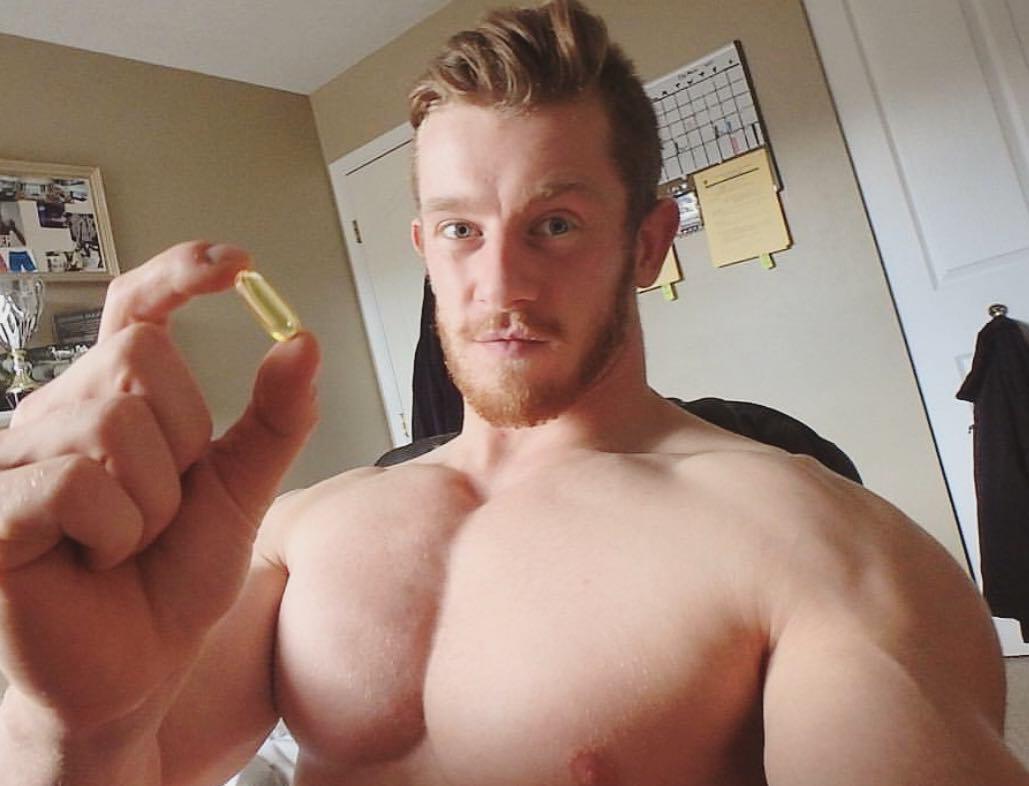 Competition Time
Weekly Challenge #45

Wow the summer has gone by fast. It's been over a year since I started running the weeklt challenge too! What a ride!
He gazed into the webcam, teasingly waving the small capsule of oil to the lens.
"Do you all know what I have here?" he asked with a smirk.
"This teensy capsule has about 1,000 nanites bobbing inside it. All freshly stolen from by father's lab," he explained. "And all programmed to hatch inside the stomach of some puny shrimp and rebuild every cell of his body until he's been literally resculpted into a mountain of muscle."
"It's an improved version of the capsule that six months ago transformed me from a string-bean dorky virgin into a…"
He looked down, gesturing at his hot muscled frame as he twitched his meaty pecs deliberately and slowly.
"…well let's just say that if it wasn't for that pill," he continued, winking slyly at the camera. "About a quarter of the female population in my neighborhood wouldn't be right now gestating my little bastards inside their overstretched and dripping cunts."
"Nor would I have such an adoring audience of pathetic faggots jerking off their stubby little dicks to me while sending me expensive gifts," he added.
He looked at the capsule again, an evil smile forming.
"I could give this capsule to one my geeky friends," he pondered teasingly. "Heaven knows, they fucking need the boost. But you know what? I rather there was only one superhuman fuck machine in my neighborhood!"
"So, I'm going to give away this capsule to one of you lucky twerps."
"It's competition time folks! Just send me an email explaining just how pathetic and puny you really are and what you plan to do when this capsule transforms you into a living, breathing god."
"Send me images of your dumpy little bodies. Send me the Facebook profiles of all the jocks that beat you up in high school. Send me the Instagram link of that one hot chick or dude you see every day - you know, the one you dream of choking and gagging on your man spunk. Any Youtube clips of you doing something embarrassingly stupid in public could also seal the deal. Like a scene from your life that you totally want to forget about and has left you a complete laughing stock among your peers since."
"Oh!" he added with an over-acted facepalm. "And send me you dick pics."
"If you truly are a complete waste of space and reading your fervor plans for revenge makes me shoot my dick, then who knows? Maybe tomorrow this little baby could be shipping directly to your door by express post."
"Time to get writing folks!"